How to Clean Grout
March 27, 2023
Grout is a product that many people don't consider when cleaning their surfaces. Beyond the normal cleaning routines like sweeping, mopping, or wiping down surfaces, grout lines receive little to no additional attention.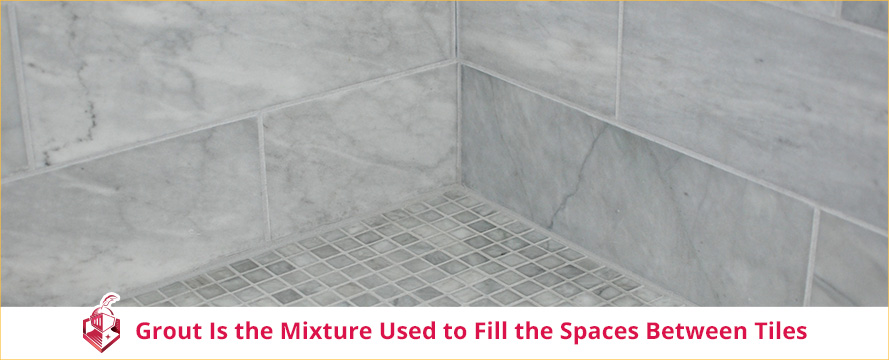 This is unfortunate because grout lines are subject to issues that, over time, will damage them to the point that it takes a professional tile and grout cleaning and sealing service to fix them. Learning how to clean grout is one way you can keep the grout between your tiles in the best shape possible.
What is Grout?
Grout is the product used to install tiles. It acts both as a buffer between tiles to keep them from colliding and chipping, and it helps keep moisture from seeping between the tiles. Many of the grout products used for tile projects are cement-based.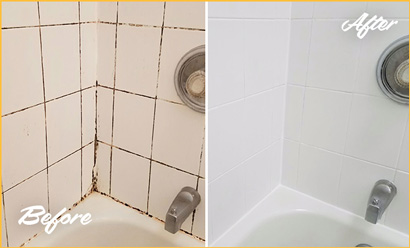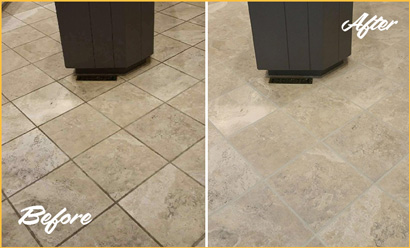 Since cement is porous, it requires proper sealing to keep moisture and dirt from seeping into the grout and settling in. Even properly sealed grout lines become subject to the issue of moisture as time passes, which is why getting your grout resealed when it needs it is so important.
Proper Care of Grout
Learning how to clean grout beyond the basic day-to-day cleaning routines can increase its longevity. Grout lines are susceptible to many issues.
Some of these include rust and dye stains, mold and mildew, discoloration and uneven coloring, embedded dirt and grime, or mineral deposits (also called efflorescence).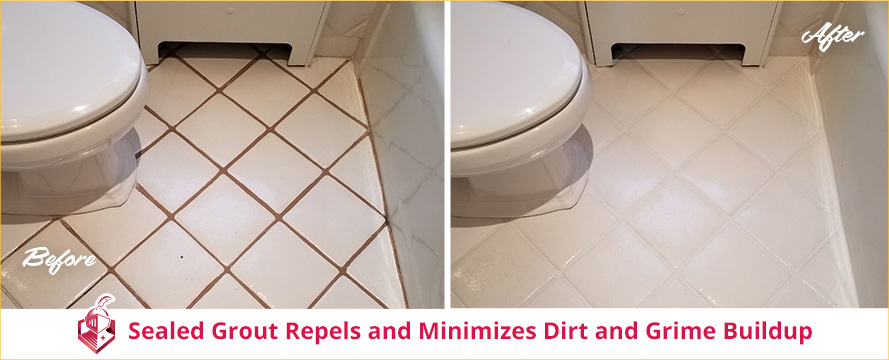 Unsealed grout can crumble over time, requiring a grout repair job. That's why grout sealing is so important. All of these issues are commonly seen with grout (on tile or stone surfaces) and are not always solved with normal cleaning. This means extra steps are needed to address these problems, and even then, it can be a difficult task.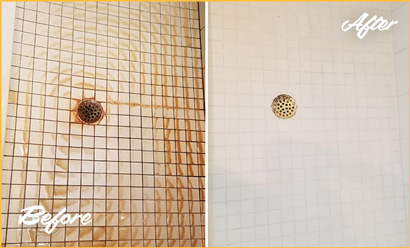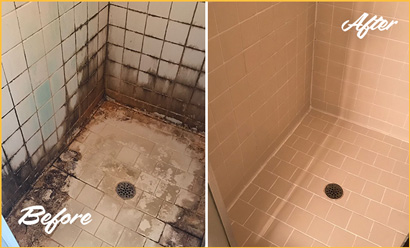 Rust stains can be caused by moisture and contact with something that is already rusted, such as a refrigerator or other object. The rust can be transferred and become a part of your grout.
Mold and mildew, which can be hazardous to your family's health, are also caused by moisture, particularly in very damp areas like a shower. Heavy traffic causes dirt and grime to be tracked onto grout lines and embedded. As you can see, moisture is one of the prime culprits when it comes to wear and tear on your grout. Over time, grout that has been left unsealed and not cleaned simply crumbles and falls away.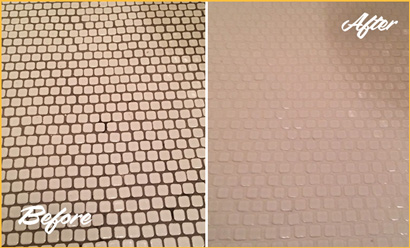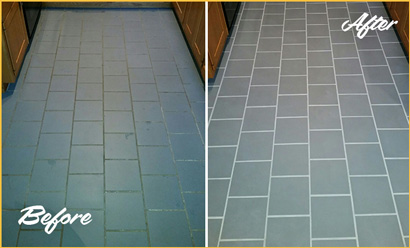 Tips for Cleaning and Maintaining Grout
One mistake people often make when trying to clean grout is the choice of products. There are a number of cleaning products on the market that make claims about how well they work, but many of them contain harsh chemicals and other ingredients that can actually be worse for your grout lines. The same holds true for most of the DIY methods found online. Acidic cleaners can attribute to the further deterioration of grout. When any of these issues occur, professional grout repair and grout sealing services are really the best options.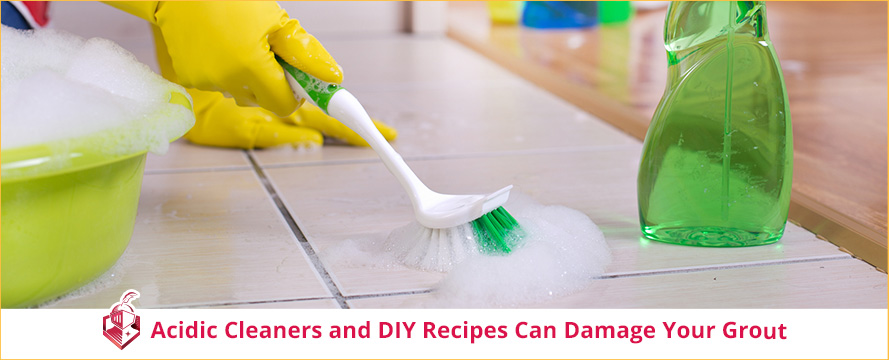 When you know how to clean grout properly, you can extend the life of your grout. As mentioned above, be cautious of the cleaners and DIY methods you use. You often do more damage than good. Save yourself a lot of money and effort by learning how to clean grout with the right products.
In particularly damp areas like bathrooms, showers, or in the kitchen, it's important to keep the area well-ventilated and as dry as possible. It's also important to wipe up any spills quickly. The longer moisture sits on grout, the more the grout absorbs it, causing fundamental damages in composition deep inside the grout lines. This weakens the integrity of the grout and causes it to begin to deteriorate. The longer you let it go, the weaker the grout becomes, and eventually, you will need a grout repair job. Here are some tips for cleaning and maintaining grout: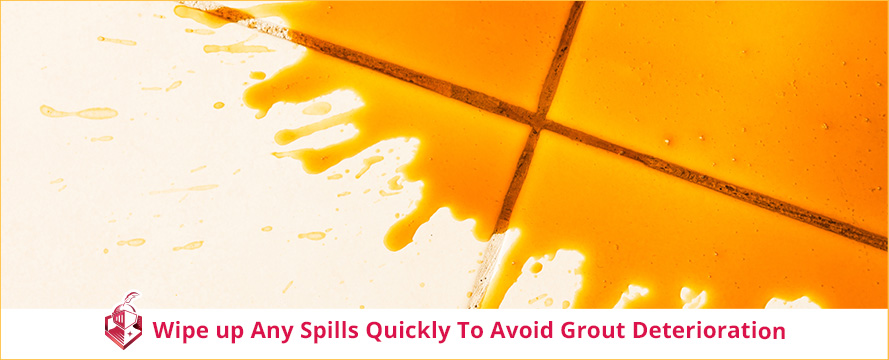 Acidic cleaners should be avoided because they are harmful for the grout, leaving residues that break it down and damage the sealant. Use pH-neutral, grout-safe cleaners like Sir Grout's Natural Hard Surface Cleaner because they won't damage the tiles nor the sealant or break the grout. Furthermore, it has been enhanced with an ingredient that can help inhibit the growth of bacteria, fungi, mold, and other microorganisms.


On the other hand, soap-based cleaners leave a residue that seeps into the grout lines, promoting mold and mildew growth. The residue is also a like a magnet that traps dirt, making it stick to the grout lines instead of removing it.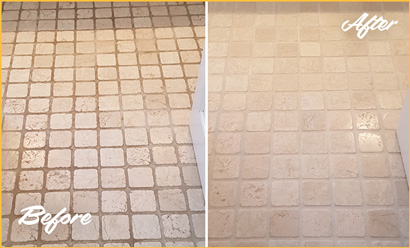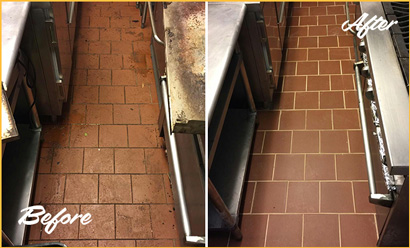 To prevent fungi growth, it is important to keep the shower well ventilated and dry. Mold and mildew thrive in damp and moist environments. Keep the surface dry using a squeegee, a towel, or a terry cloth and do not let water or cleaner residue linger for long periods of time. If possible, leave the door ajar or a window open, especially after hot showers.


Bar soap residue can cause several issues. For instance, soap scum builds-up when foam re-hardens on the surface. When this happens, it forms ugly, hard-to-remove stains. To keep this problem at bay, we recommend using liquid soaps. This is a safer alternative because these soaps won't leave any residue behind.


When cleaning your floors, always use a clean mop and do not rinse it back into the cleaning solution. This only leads to grime buildup over your grout lines.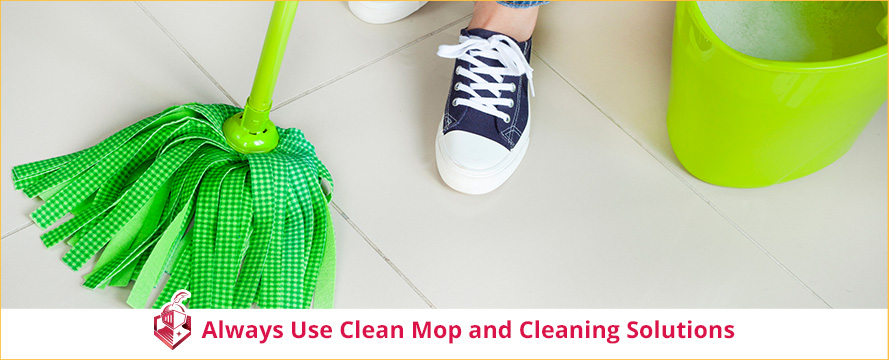 Finally, remember excessive scrubbing can damage your grout. Properly sealed grout lines are easy to clean, so excessive scrubbing won't be necessary. For this reason, it is important to make sure your grout's sealant is in good condition. To do this, you should place a few drops of water on the grout. If the water seeps in, the grout must be resealed.
When your grout lines are beginning to lose their appeal, and you've tried everything you can to clean them, or if your grout lines have begun to deteriorate beyond what grout cleaning can repair, it might be time to seek grout repair and tile and grout cleaning and sealing services to bring your tiles and grout back to life. When that time arrives, Sir Grout Chicago is your best choice for hard surface and grout restoration care.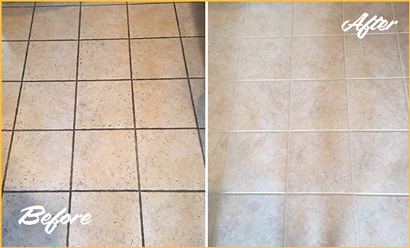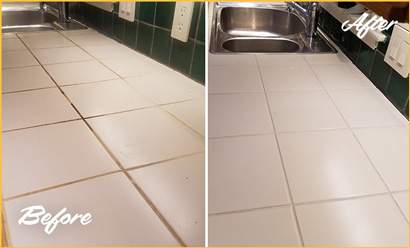 Whether you need a complete grout cleaning and grout sealing, or you need to have your grout completely restored, the experts at Sir Grout Chicago can handle the job for you.
Our top-of-the-line products and advanced techniques ensure we can clean your grout lines, repair your grout lines where needed, and then seal your grout to protect it from future damage. Our pH-neutral grout cleaner removes dirt and embedded grime and helps inhibit the growth of fungi and other bacteria that can cause health issues.
Using high-speed scrubbers and steam, our experts can remove any additional mold and mildew, bringing your surfaces back to life. We apply our proprietary sealant ColorSeal, which not only seals your grout but evens out the color and gives your grout a uniform appearance over the entire surface.
If you're looking for any type of hard surface restoration, call
(773) 661-6761
to contact your local Sir Grout Chicago. We can not only clean and restore any hard surface problem you have, but we can also show you how to clean grout and how to maintain your restoration in great condition for years to come.
Sir Grout Chicago is one of the leaders in hard surface restoration. We're ready to help you bring your hard surfaces back to life once again.