Welcome to the Regrouting category for the Sir Grout Chicago Blog. Here you'll find blog posts related to stone and tile surfaces that we've restored. See the amazing transformations with the included before and after pictures. Feel free to share and leave your comments.
Published August 10, 2017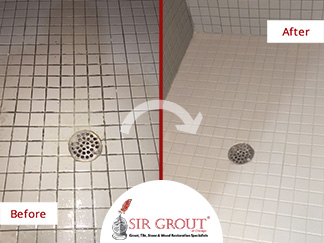 There Is Hope for Moldy Tiles! Our Tile Cleaning Service Worked Wonders on This Bathroom in Chicago, IL
Mold always threatens to come back, regardless of how many strategies are applied to eradicate it. The main reason why mold is so stubborn is that the conditions for its growth are rather easy to be created in homes, even unknowingly.
READ MORE
Published March 18, 2015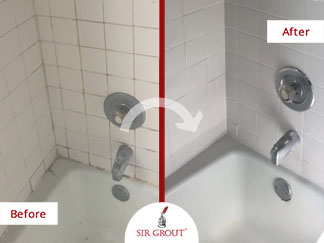 Sir Grout of Chicago Rescues Shower from Water Damage
You hop in the shower and, when you turn on the water, you notice some water trickling out of the wall near the faucet. You think to yourself, "I must be dreaming, this can't be what I think it is." Unfortunately, it's exactly what you think: water damage.
READ MORE