Welcome to the commercial category for the Sir Grout Chicago Blog. Here you'll find blog posts related to stone, tile, and wood surfaces that we've restored in commercial properties. See the amazing transformations with the included before and after pictures. Feel free to share and leave your comments.
Published May 19, 2018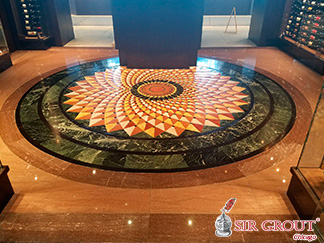 A Stone Polishing Service in Chicago, IL Gave the Lustrous Elegance Back to Spiaggia Restaurant's Floor
A shiny and radiant stone floor gives charm and refinement to any establishment. Unfortunately, the wear and tear caused by foot traffic and improper cleaning methods can leave a stylish floor looking dim and unappealing.
READ MORE
Published September 27, 2017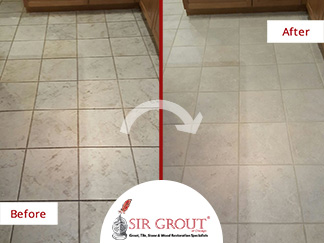 How Periodic Grout Cleaning Services in Chicago Help Keep this Apartment Building in Pristine Condition
A well-maintained apartment building is every property manager's goal and every tenant's dream. This company from Chicago hires our services every month or two to restore different kinds of hard surfaces in multiple units of their property on Lake Shore Drive.
READ MORE