Welcome to the Foyers category for the Sir Grout Chicago Blog. Here you'll find blog posts related to stone, tile, and wood Foyers that we've restored. See the amazing transformations with the included before and after pictures. Feel free to share and leave your comments.
Published May 29, 2017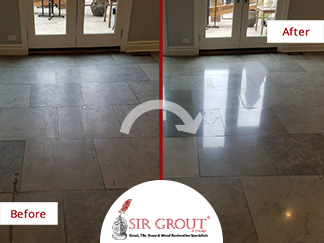 This Dull Limestone Floor in Chicago Was Brought Back to Its Natural Beauty with a Stone Polishing Service
This family from Chicago was very close and loved to spend moments together. On this occasion, the younger daughter was about to finish high school and to celebrate, her parents wanted to invite their friends and family over for a special dinner.
READ MORE