Overview:
Sir Grout is a leading company in the "hard surface" restoration industry that offers professional services to satisfy the special needs of local homeowners and businesses. Our trademark cleaning, repair and flagship "color sealing process" have set us apart from the traditional restoration methods.

Sir Grout also offers natural stone honing, polishing and sealing for marble, granite, travertine, limestone, and other natural stones. We provide all professional services to recover the splendor of your hard surfaces. Whether it's tile or grout cleaning and sealing or natural stone restoration our unique processes and products will transform and renew floors, kitchens, foyers, mudrooms, bathrooms, showers and more in less than a day.

By scheduling an appointment, Sir Grout can offer free in-home/office consultations providing detailed written estimates and descriptions of our services supported by a written warranty. All our locations are locally owned and operated (licensed and insured). Each Sir Grout service technician undergoes an extensive training process and is qualified to help you understand the best way to care for your surfaces once work has been completed.

The Sir Grout Franchise has been recognized and awarded by many publications, including Entrepreneur Magazine's list of Top Franchises and Top New Businesses as well as review sites such as Angie's List and Thousands of satisfied customers. With rapid growth, Sir Grout is the best choice for floor care and restoration by homeowners and businesses throughout the US.
Owner, Dan Lundstedt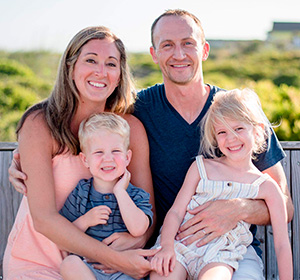 I was introduced to Sir Grout as a sophomore in college at University of Illinois. I was hired by one of the founders of the company, Tom Lindberg, to work as a technician as a summer job in Connecticut. After three summers working with and training along side of Tom, I moved to Chicago and purchased the franchise for the Chicagoland area.

I have grown the franchise every year and have held the top honor of National Franchise of the Year two years running. I owe my success to keeping customer service as a top priority in my business. I encourage my customers to let me know if they ever have any issues with our work. When we complete a job, I want to be that customers "go-to grout and tile guy" for the rest of their life.

The future of Sir Grout looks bright with my daughter and son growing up so fast. They are the center of our lives and my motivation to continue developing this company so I can support them and my family.
Technician, Eddie Vazquez
Eddie Vazquez is Sir Grout's general manager and has been with the company for five years. He really enjoys making customers happy. He is a Chicago native who married his high school sweetheart. They have two children together. He is a huge Chicago sports fan and enjoys teaching his children how to play baseball
Technician, Carlos Arce
Carlos has been with the Sir Grout family for three years. He has a background in handyman services and is a proud father of two boys and two girls. In his free time, he likes to spend as much time as possible with his children.
Technician, Trey Holloway
Trey has worked for Sir Grout for three years. He is a native of Chicago's South Side and a big White Sox fan. He has a background in construction and likes to spend his free time with his son and daughter.
Technician, Jonathan Cartagena
Jonathan has been working for Sir Grout since July 2014. He started as a helper and is well on his way to becoming a lead technician. He is a Chicago native who enjoys all types of music and playing sports, especially basketball.
All Sir Grout Chicago Technicians are trained in house and held to a high standard of workmanship and ethical behavior. All jobs are completed by our employees and none of our work is performed by subcontractors.