Welcome to the granite category for the Sir Grout Chicago Blog. Here you'll find blog posts related to granite surfaces that we've restored. See the amazing transformations with the included before and after pictures. Feel free to share and leave your comments.
Published April 12, 2018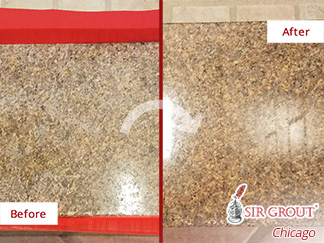 See How a Stone Honing Service in Chicago, IL, Brought This Granite Shower Threshold Back to Life
Recently, we got a call from a Chicago resident who noticed her shower threshold had lost its luxurious appearance. Stone thresholds have become an integral part of home design. Their function is to facilitate the transition from one floor surface to another.
READ MORE
Published May 02, 2017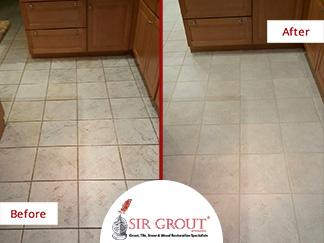 Property Managers: See How Our Expert Tile and Grout Cleaners Restored the Floors in this Exclusive Apartment Building in Chicago, IL
It is a cold Chicago morning and Mr. Smith, who works for a property management agency, wakes up to tense shoulders and a craving for coffee. Today his tenants are moving out and he needs to have everything ready to get his property out on the market.
READ MORE