Welcome to the living rooms category for the Sir Grout Chicago Blog. Here you'll find blog posts related to living rooms with stone, tile, and wood surfaces that we've restored. See the amazing transformations with the included before and after pictures. Feel free to share and leave your comments.
Published July 19, 2018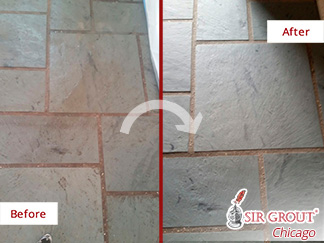 Out with the Old and In with the New Thanks to Our Lake Forest, IL Stone Sealing
Some interior design styles are timeless, while others get old over time. Fortunately, a stone sealing service in Lake Forrest, IL was enough to make a dull and out-of-style slate from the 1960s look modern again.
READ MORE
Published June 02, 2017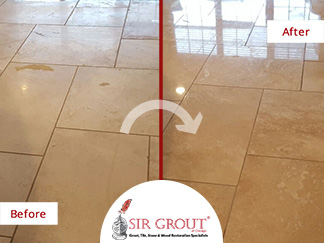 This Honing and Polishing Service Worked Wonders for This Beautiful Travertine Floor in Chicago
Naturally, everyone wants their guests to be welcomed by pleasant spaces filled with comfort, coziness, and beauty. To achieve this feel, you need to take care of all the details that make up for the overall appearance of your house.
READ MORE