Sir Grout Chicago Earns Valued 2017 Angie's List Super Service Award
The awards prizes Sir Grout's top-notch customer service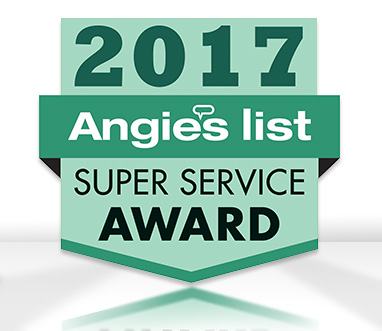 Chicago, IL - (PRWEB – 04/06/2018 11:00 AM CST) Sir Grout Chicago takes pride in having earned 2017 Angie's List Super Service Award (SSA) for its outstanding service. This coveted award is given each year to recognize the hard work of top-notch service professionals who receive enough top ratings and reviews to show exemplary customer service. Angie's List has over two decades of experience serving as a link between customers and home improvement professionals. To achieve this connection, Angie's List uses unique tools and support that enhance the search for professional services for both consumers and providers. This website is a credible source for over 700 service categories and compiles over ten million verified reviews to help owners make informed decisions about the service providers they will hire for restoration work in residential or commercial areas.
Angie's List Super Service Award 2017 finalists have achieved "A" ratings in overall grade, recent grade, and review period grade, in addition to meeting eligibility requirements and passing a background check in order to win this distinction. A high number of excellent customer reviews, ratings, and testimonials are the most important factor to consider for a company to get the priced award.
Sir Grout Chicago also received the honor of Angie's List Super Service Awards in 2016, and now repeats the triumph. "Sir Grout Chicago couldn't be prouder of this award. We are happy to know that every client we have had has found our work to be exceptional. This is exactly what we work so hard to achieve" stated Dan Lundstedt, owner of Sir Grout Chicago. "We plan to keep on improving our standards. It is not enough to be good, it is necessary to be the best," insisted Lundstedt. Sir Grout Chicago has made a name in the field of hard surface restoration with a growing number of satisfied clients who have expressed their admiration for the insuperable service they offer through highly trained professionals and perfected methods for the renovation and maintenance of a wide range of hard surfaces, including natural stone and tile.
Very few companies are able to hold up the standards that represent Angie's List Super Service Awards; that is why Angie Hicks, its founder, acknowledges "only the very best companies stand out among all other professionals. We want to make sure that they are motivated to continue doing an outstanding job", she added.
If you are looking for a reliable hard surface restoration service, contact Sir Grout Chicago's team of experts. You can call at
(773) 661-6761
or visit their website at
www.sirgroutchicago.com
.