Angie's List Grants its Prestigious 2018 Super Service Award to Sir Grout Chicago for Their Outstanding Customer Service
Angie's List rewards Sir Grout Chicago's commitment towards excellence by presenting it with its 2018 Super Service Award.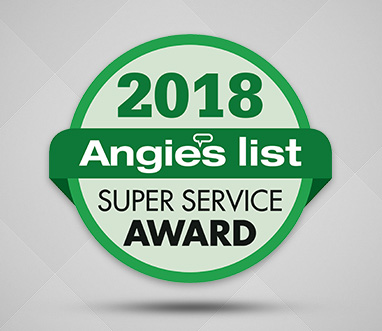 Chicago, IL – (PRWEB – 02/25/2019 7:00 AM CST) Sir Grout Grout Chicago, the leading experts in hard surface restoration, celebrates receiving Angie's List 2018 Super Service Award for their high-quality customer service. This merit is reserved for companies that had a flawless performance throughout the past year. In 2018, Sir Grout Chicago's hard surface restoration services were praised with numerous five-star ratings and overwhelmingly positive reviews, marking the eighth year the franchise has obtained this impressive distinction.
"We feel honored to be receiving Angie's List Super Service Award once again this year. Listening to our customers and catering to their every need has always been our priority. It always comes as a great surprise to see these efforts don't go unnoticed," stated Dan Lundstedt, the owner of Sir Grout Chicago. He added, "We are very grateful to our customers, so we'll continue to provide the innovative products and services they have come to appreciate over the years. No matter what service we provide, we'll always make sure to live up to our customer's expectations."
Since its establishment in 2008, Sir Grout Chicago has made a name for itself as a result of its work ethic and dedication, becoming the go-to hard surface restoration company for people residing in several counties in Illinois. The counties of Cook, Dupage, Kane, Lake, and Will have constant access to high-quality tile, stone, and wood restoration services which are carried out by trained technicians who have their customer's best interest in mind. This practice has earned Sir Grout Chicago enough recognition to be a part of the small percentage of hard surface restoration companies eligible for Angie's List Super Service Award.
Angie's List helps consumers in the United States find top-notch services. After hiring a company, customers can use the website to rate their performance. A business can be rated anywhere from "A" to "F" based on the quality of the service they provided. Only the companies that got an "A" rating throughout 2018 were candidates for the Super Service Award of 2018. It's a well-known fact that very few companies can measure up to the standards required to obtain this prestigious award. The fact that Sir Grout Chicago has won this prize several times is a
testimonial
to their commitment towards their old and new customers alike.
It is possible to request a free quote for Sir Grout Chicago's renown hard surface restoration services in
www.sirgroutchicago.com
, by filling the "Request a Quote" form at the bottom of the page to schedule a free evaluation. To learn more about their products and services they can be reached at
(773) 661-6761
.